There are various critical aspects of the security of your home or business premises that you should consider, and garage security is one of them. Garages not only serve as storage areas for valuable assets (i.e. automobiles), but they also provide access to premises. It is for these reasons why these entry points should be safeguarded to ensure that unauthorized persons are prevented from getting inside the premises. If you intend to heighten the security of your garage, there are a number of steps that you should take.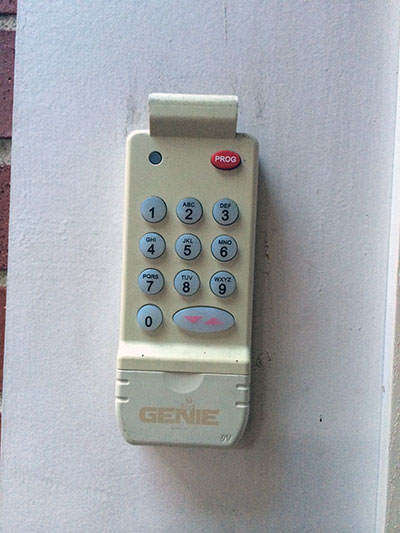 Install security systems
If you do not have a security system in place, it would be a wise thing to install one sooner, rather than later. Putting such a safety measure in place will not only be a valuable investment due to its ability to detect unauthorized persons, but also because it will lower the home insurance premiums. There is a wide range of safety systems to choose from, which allows you to choose the one that matches your requirements as well as your budget.
Consider proper illumination
This is also a very important aspect to consider when enhancing the security of the garage and everything that is in it. You must ensure that there is enough lighting, especially during the night. If there are any branches that are overhanging, it's good to ensure that they are pruned and trimmed. A poorly lit area can serve burglars with a perfect backdrop to strike unnoticed.
Make proper choice of a garage door
There are various types of doors, some of which come with enhanced safety features, while some do not. For improved safety, it is highly advisable for you to consider automatic garage door opener installation. An automatic garage door opener comes with security features that deny any other persons access, except for the homeowner. The type of material used to make the door also plays a huge role in maintaining security. Steel-made doors are less susceptible to break-ins, thus ideal for enhanced protection.
There are also a number of safety practices that you should adopt to ensure that the security of your garage is maintained at all times. They include :
* Avoid leaving the door remote in the car or in places where it can be wrongfully obtained.
* No matter how safe you think your neighborhood is, it is always safe to keep the garage door locked when not in use.
* Keep the windows covered to prevent prying eyes from seeing what you have kept inside.
* You can install a wide-angle eyehole between your garage and your house so that you canuse it to see what goes on around the storage area, instead of opening the door.
* Conduct regular maintenance checks on your door to ensure that it is in perfect condition at all times. Should you notice signs of damage, it would be wise to have it fixed and repaired as soon as possible.
Taking the above measures will not only enhance garage security in California, but it will also give you the peace of mind knowing that you and your loved ones are safe.